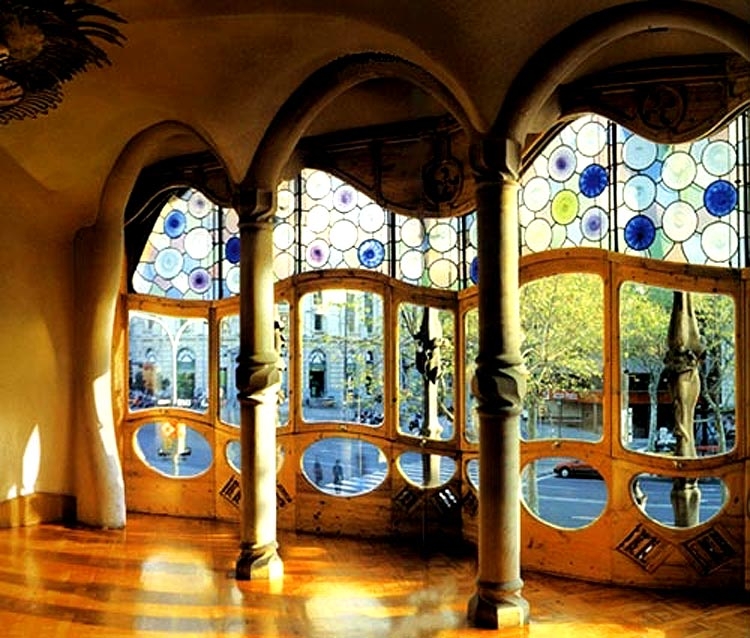 When I went to Spain,
Gaudi changed me. He made houses that looked like dragons, and a cathedral that really made me think of God.
Until you've seen his work in person, it will sound really cheesy—but there is love in his stained glass, and his mosaics, and in his architecture. Whimsical, extravagant, gorgeous charity.
Since then, I've been thinking that anything we do is creative. Any work we do can be art. Being a lawyer, being a teacher, working as a cashier, a nurse, being a mom, a dad, a grandma. I really hate when people say something like, "You are so creative." Not that I don't like the compliment, but it suggests that only certain people have imagination and creativity.
Just by being human, by being children of God—we are all creative in a hundred thousand different ways.
I dragged my feet when my cousin first suggested I read, The War of Art. I looked it up on Amazon, but I never ordered it because I didn't have my wallet near by. Finally, she just shoved it into my hands. I couldn't put it down. Literally. (You know how I love a good war metaphor.)



Are you a born writer? Were you put on the Earth to be painter, a scientist, an apostle of peace? In the end the question can only be answered by action.

It may help you to think of it this way. If you were meant to cure cancer or write a symphony or crack cold fusion and you don't do it, you not only hurt yourself, even destroy yourself. You hurt your children. You hurt me. You hurt the planet.

You shame the angels who watch over you and you spite the Almighty, who created you and only you with your unique gifts, for the sole purpose of nudging the human race one millimeter farther along its path back to God.

Creative work is not a selfish act or a bid for attention on the part of the actor. Its a gift to the world and every being in it. Don't cheat us of your contribution. Give us what you've got. —Steven Pressfield